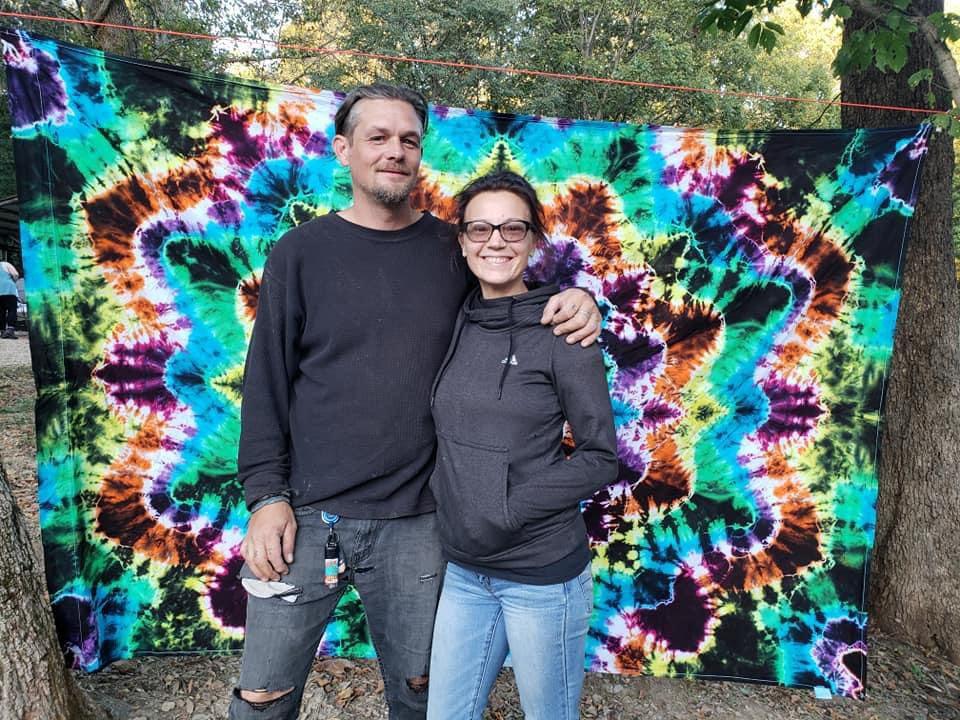 OUR STORY & REASON FOR WILLOW Springs
We have learned all too well that old expression...  "Life is short."   Through the hardships and trials of life we have learned a deeper, more intimate love.  We understand the need for love; even more, the need for restoration within.  We want to spread our love and enjoyment to all good people and to help those who just want to fit in SOMEWHERE.
Our grounds are open to all genres of people looking to enjoy a more balanced life in a peaceful and beautiful setting along with other good souls.
Willow is bringing in 20 bands (1 more to announce)!!! Know Andy and I cannot wait to announce what Willow is bringing to YOU this Fall in SoIL! Willow is stretching out and growing! Building trust with the music community and striving for BIGGER AND BETTER!
Things have been in the works for about a year with this band we are to announce. We are bringing in that healing, as well as some great get down tunes for each to enjoy!
 3 late nights of live music, 21 bands, no curfew, workshops, kids camp, healing/comfort tent; as well as camping included with ticket! Car camping, tent, park by tent, etc. welcomed. Bonfire jams and more.....
This is a weekend will be full of love, joy, laughter, healing, friendships and much more to aid in creating those memories that last a lifetime!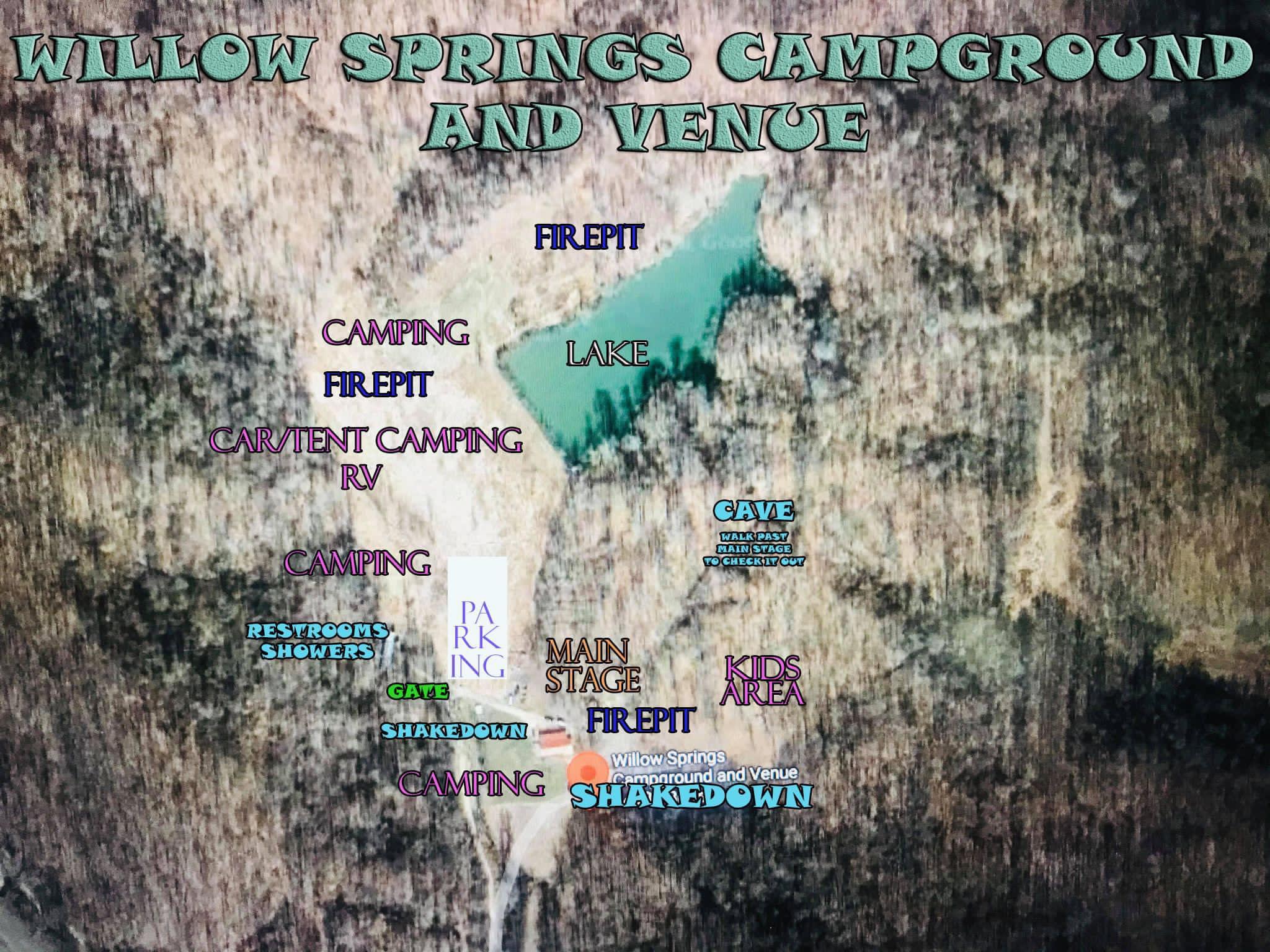 Willow Springs Campground
Willow Springs Campground is a private 42 acre campground located in Tamms, Illinois. Willow Springs is an amazing venue for Weddings, Music Festivals, Summer Kids Camps and more.
Our Campground Features:
Multiple Community Firepits
RV Camping
Tent Camping
Caves
Kids Area
Main Stage
Restroom & Showers

Expect, workshops, activities, and food and craft vendors.
One thing that makes Willow special is our purpose and our magical 42 1/2 acres of private land! We invite each of you to our home, our land, and know when you come to Willow it's not rented, it's ours! Willow's purpose is built on love, loss, and grief!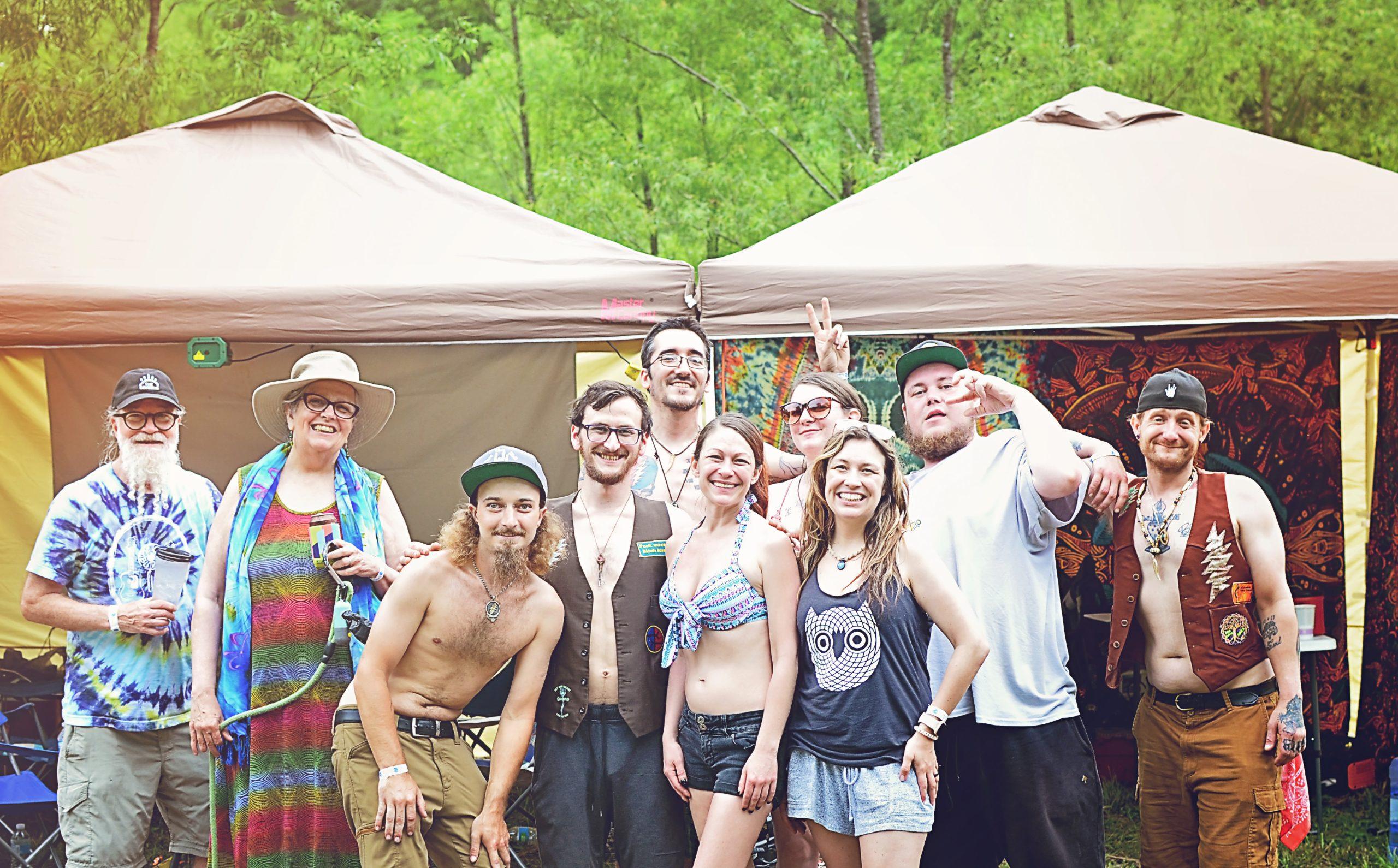 At Willow Springs Campground our campers are our #1 concern. We want to make sure you have an unforgettable time attending one of our events by ensuring quality music, a safe and welcoming atmosphere to all who attend.
If you have any questions, comments or concerns that you would like to bring to our attention, please do not hesitate to message our team. We do our best to listen to your concerns and respond as quick as possible. As always, thank you for your support!